Startup

Perfect for new resellers, freelancers and small web design studios

To order


Expert

Good choice for web studios and owners of serious websites that require high performance

To order


Professional

Designed for more experienced resellers who need more accounts and power

To order

Disk space
50 GB SSD
100 GB SSD
150 GB SSD
cPanel accounts
10
25
50
Domains
Unlimited
Unlimited
Unlimited
Databases
Unlimited
Unlimited
Unlimited
E-mails
Unlimited
Unlimited
Unlimited

Limit per account

2GB RAM, 1 CPU Cores, 25 EP
3GB RAM, 1 CPU Cores, 50 EP
4GB RAM, 2 CPU Cores, 100 EP

Free of charge

SSL certificates

Free of charge

WHMC setup

To order
To order
To order
Need more?
Custom reseller plans available
Benefits of Reseller Hosting
All these features are included in every reseller hosting plan
100% White Lebel
Use your logo and corporate colors in the hosting control panel, system messages, and all other communication with your customers. Use your domain to set up your own NS records
SSD drives, data replication
We only use the latest generation SSDs. The disk array is combined according to the RAID 10 scheme, which provides lightning-fast web page loading and fast database work
Free SSL Certificates
Provide your customers with 256-bit SSL certificates from LetsEncrypt or AutoSSL (Sectigo) to operate websites using the https:// protocol. Automatic installation and renewal of certificates included
Website builder and CMS
Our website builder allows you to create websites and online stores without programming skills. Advanced users can install WordPress, Drupal, and other CMS in one click using the Installatron
Antispam and antivirus
Our anti-spam system prevents spam and malware from entering your inbox, while the Imunify360 module scans all website files in real time for malware, phishing, and vulnerabilities
Daily backups
We provide daily backups and keep copies for 14 days.
With the help of the R1Soft CDP module, you will be able to recover your clients' data, including files, emails, and databases
Selling hosting is easy
We will provide access to tools for self-reselling web hosting, install a WHMCS billing panel for free, help automate sales and advise on a strategy for promoting hosting services. You don't have to worry about setting up servers, upgrading versions, programming accounting systems, or downloading complicated software.
1. Order reseller hosting

2. Make up your tariff plans

3. Accept payment
We have tariffs for beginners in the hosting provider market, as well as advanced tariffs for providers with a large number of clients.
For startups or web studios, we recommend using the Startup or Expert tariffs. If you have more than 75 clients or have sites with a high load, it is better to order the Professional tariff or contact us to get an individual offer.
Determine the cost and make up the web hosting rates that suit your business model and your existing or potential customers
Publish your rates on your website, create a website with our website builder, or use a billing system like WHMCS to automatically register customers, accept payments and create hosting accounts.
All our tariffs include a lot of options, for access to which you can charge additional fees from your customers, increasing your profits
You can increase the average check by selling tools and services such as website builder, backup, SSL certificates, additional domain names, mailboxes, Imunify360 site protection, administration, etc.
Our customers
For 18 years, 9,000+ customers have entrusted us with their projects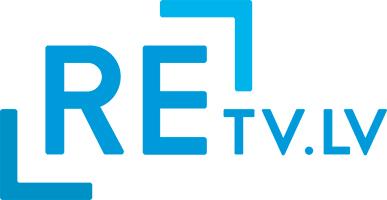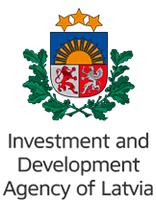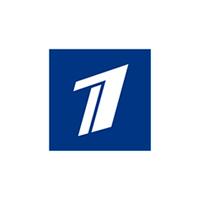 Website builder
Super-simple website builder with grab-and-go functionality and over 200 ready-made templates.Templates adapt to all popular screen resolutions. Your website will look great on all devices: mobile phones, tablets, and laptops.
---
Imunify360
The smartest real-time malware detection and website protection tool. Imunify360 monitors your website 24/7 and protects it from attacks and hackers.
---
Installatron application installer
The Installatron module is included in all reseller hosting services, allowing you and your customers to automatically install hundreds of popular applications, including Wordpress, WHMCS, Drupal, Joomla and many more.
---
R1Soft CDP Cloud Backup
We provide daily backups and keep copies for 14 days. Using the R1Soft CDP web panel, you can restore several files from a backup or all of them.
100% branding
Your customers will not know that you are reselling services and not using your own servers and staff of system administrators and network engineers
Your logo
Use your brand and corporate colors in the hosting control panel, messages and any communication with clients
Own name servers
We provide white label nameservers so that your clients use your domain to route the domain to NS records
Your IP addresses
Client sites can be bound to a dedicated IP address so that they are not linked to other sites on the hosting server
Automate sales
Resell web hosting services with the WHMCS billing panel that integrates fully with our reseller hosting.

We'll help you set up WHMCS for free to automatically register customers, accept payments on your website, and create hosting accounts.

WHMCS provides a user-friendly interface that does not require experience for successful use, generates financial reports for accounting.
cPanel/WHM hosting control panel
All reseller hosting plans include the world's most popular cPanel/WHM hosting control panel.
With cPanel/WHM you can create unique hosting packages for each client, control domains, databases, email accounts, create websites, etc.

Ready to make money?
Get 90% discount for the first month, promo code RESELL90
FAQ
What is reseller hosting?
Is it possible to make money on reseller hosting?
Will my clients know they are hosted by FirstHost?
Do I need to pay extra for a cPanel/WHM license?
Will I be able to upgrade my reseller plan in the future?
Am I responsible for the content/behavior of my clients on your servers?
Affiliate Program and Reseller Hosting: What's the Difference? What's better?
Will you transfer my existing websites from my old web host?